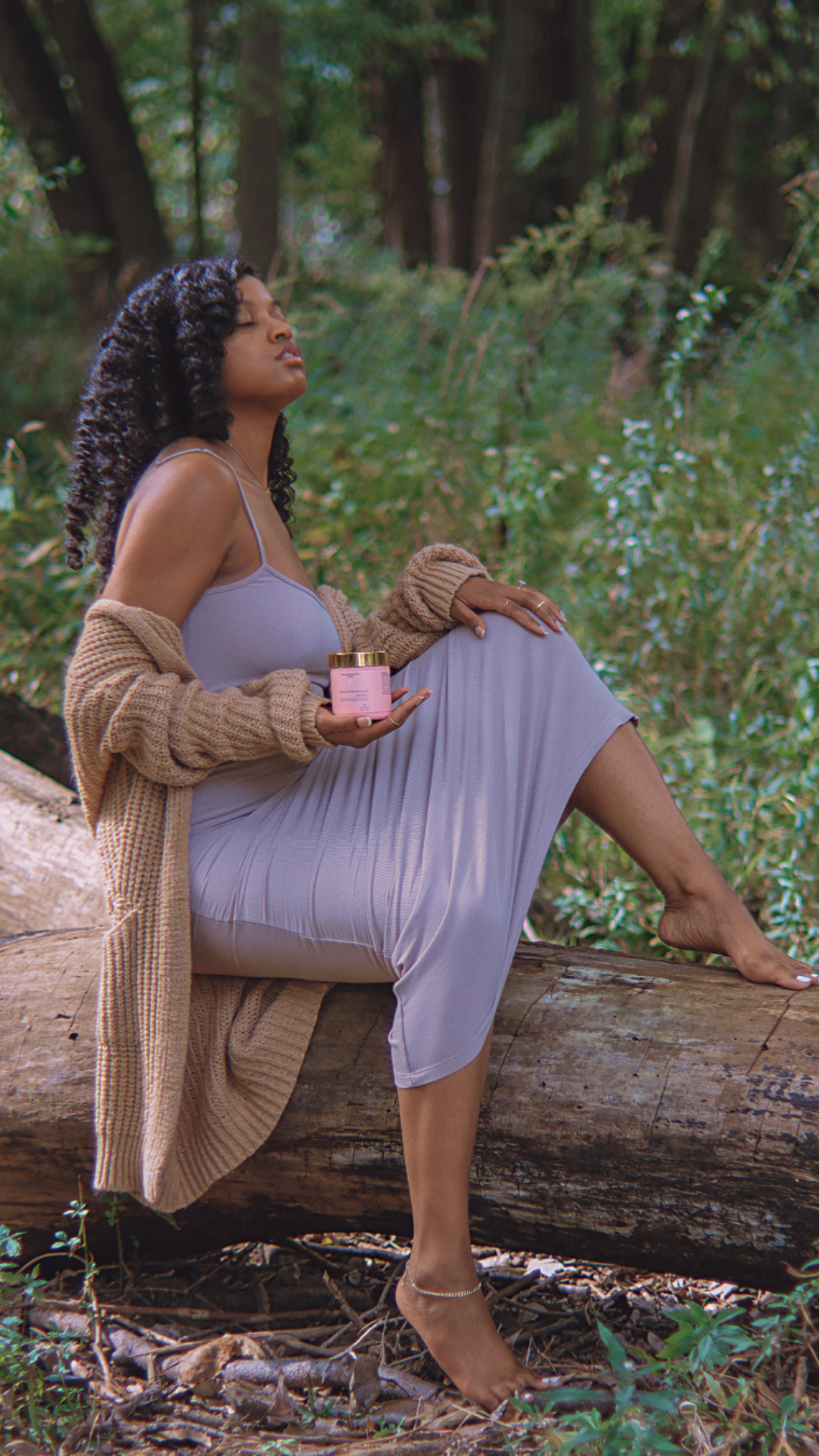 Discover the Power of Holistic Haircare
Hair Care for the Mindfully Obsessed
OUR BELIEFS

Inspired by the natives
Shawnta, Founder of Nourished by Shawnta, is of Native American descent and has always been passionate about promoting natural hair care solutions that are rooted in tradition and culture. We draw inspiration from the wisdom and traditions of Indigenous haircare rituals, incorporating natural, century-backed ingredients with modern science to bring you the best of both worlds.

Holistic
Our hair care product is designed with a unique focus on mindfulness to help you achieve a sense of calm and relaxation while caring for your hair. We believe that true beauty starts from within, and that is why we have carefully crafted our products with ingredients that promote mindfulness and wellness.

intentional
Every single ingredient we use is chosen with intention, ensuring that it offers a specific benefit to your hair while also being in harmony with the earth, and keeping the whole body in mind. Each element has a purpose, ensuring that they not only promote healthy hair but also align with our commitment to holistic practices.

Vegan and Cruelty Free
Nourished is proud to be a vegan and certified cruelty-free hair care product. We are committed to creating products that are not only good for your hair but also good for the planet and its inhabitants. All of our products are 100% vegan, meaning they contain no animal products or by-products, such as beeswax. Instead, we use plant-based ingredients to nourish and strengthen your hair.
The Intention is HOLISTIC
IT IS OUR COMMITMENT
NO Sulfates /NO Parabens /NO Phthalates /NO Mineral Oils/NO Animal testing/NO Dyes/ 𝐒𝐎𝐘 𝐅𝐑𝐄𝐄
NOURISHING PRINCIPLES
Our founder's educational background in holistic health enables our superior hair care products with a uniqueness that is unparalleled.
OUR INGREDIENTS
We draw inspiration from the practices of indigenous people in selecting ingredients that promote hair health. Our priority is using centuries-old, sustainable ingredients.
Become Mindfully Obsessed
Join our Angelic Community for refreshing results and mindful hair care. Recharge your rituals with eco-conscious, holistic and Native American inspired formulas designed to elevate your hair strands without unnecessary ingredients. We believe that holistic hair care requires more than just flawless hair: it starts on the inside and radiates outward.
You Deserve to be Nourished
Get growing, gorgeous hair with the help of Nourished by Shawnta! Your hair deserves to be nourished with holistic products created from high quality and ethically sourced ingredients. We are devoted to crafting holistic formulas just for your hair care needs - offering labels that prioritize trustworthiness. Not only is our approach to your beauty needs top notch, but it's also sustainable. Our eco-conscious ingredients are kind to the planet and our recyclable packing is a reflection of that. Let us accompany you on your journey to optimal nourishment.
See Our Commitment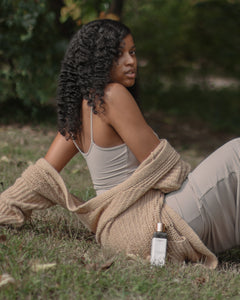 Nourished by the Indigenous
Discover our hair care line inspired by the Native American centuries-old practices. Our luxurious, natural ingredients include yarrow, geranium (wild rose) and horsetail root. These ingredients work to hydrate, promote hair growth, repair damage, and support optimal scalp health. We're not just about beauty - our mission is to promote mindful hair care that respects the natural world. Our company partners with indigenous manufacturers, ensuring ethical sourcing and the promotion of traditional herbal practices. Experience soul-nourishing, mindful hair care that integrates ancient wisdom with modern science.
learn more