Meet the Founder
Meet Shawnta, the visionary founder and creative director behind Nourished by Shawnta. With her college degree and two prestigious certifications from the esteemed Institute for Integrative Nutrition, Shawnta brings a wealth of personal and educational knowledge to her distinctive perspective on natural beauty.
In 2015, Shawnta began her illustrious journey into holistic living, where she has amassed a devoted community who loved her "do it yourself" recipes. Drawing on her passion for holistic healing, Shawnta has honed her craft and deepened her understanding of natural ingredients, culminating in her work with a naturopathic doctor in 2017.
At Nourished by Shawnta, she passionately crafts clean, plant-based products that cater to the needs of her discerning clientele. Her products seamlessly combine the most potent herbs, plant-derived oils, and botanicals, reflecting her unwavering commitment to creating transformative, holistic hair products. Join Shawnta on her journey to bring pure, holistic beauty to the world, and experience the transformative power of Nourished by Shawnta.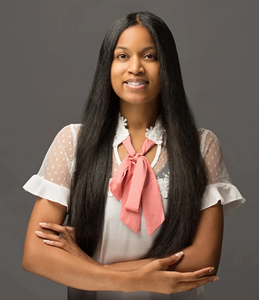 500+ REVIEWS
Our community found 500+ ways to say
"I love it!"

AS SEEN IN...
Our brand has been commended by the most renowned publications around the globe,
for its meticulous approach to hair care.
.