Responsibly Sourced Ingredients:
We are dedicated to using only the best and most responsibly sourced ingredients in our products. Our key ingredients are inspired by the rich heritage of Native American culture, and we take great pride in incorporating their traditional wisdom into our formulations. We understand the importance of sustainability, and we put much attention to ensuring that our products are not only eco-friendly but also ethically and socially responsible. We work closely with our suppliers to verify that their ingredients are sustainably produced. We believe that it is our duty to protect and preserve our planet for future generations. That is why we incorporate sustainable practices into every aspect of our operations, from the products we make to the packaging we use. When you choose our products, you can be confident that you are making a responsible choice that supports sustainable practices and the well-being of our planet.
Discover your best self with our holistic hair care. Let us help you on your wellness journey with our nourishing products and expertise. Experience the difference today.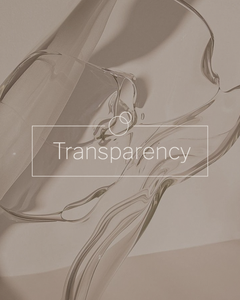 Certified Cruelty Free with Leaping Bunny Program:
We are proud to announce that our products are certified cruelty-free with the Leaping Bunny Program. This means that we have undergone a rigorous verification process to ensure that none of our products or ingredients have been tested on animals. We believe in the importance of ethical sourcing and are committed to using only ingredients that meet our standards of cruelty-free and sustainable practices. This certification reflects our dedication to providing our customers with high-quality, ethical, and environmentally responsible products.
Carbon Neutral:
Our company has taken significant steps towards becoming carbon neutral in collaboration with PLANET. This is an important effort to reduce our environmental impact and minimize our carbon footprint. As an intentional company, we acknowledge the impact that our transportation and deliveries have on the environment. We are committed to promoting sustainable practices, which is why we have partnered with PLANET – an organization dedicated to sustainably managing natural resources and conserving our planet's biodiversity. Our commitment to carbon neutrality means that we are taking significant measures to reduce greenhouse gas emissions, including investing in sustainable transport and logistics solutions. We are also evaluating options to offset any unavoidable carbon emissions to neutralize our impact on the environment. We want to assure our customers that we take our environmental responsibility seriously and remain committed to promoting sustainable practices. We believe that by working together with organizations like PLANET, we can create a greener, more sustainable future for all.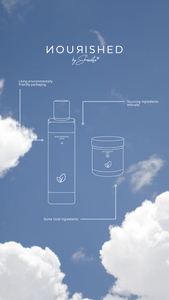 500+ REVIEWS
Our community found 500+ ways to say
"I love it!"

AS SEEN IN...
Our brand has been commended by the most renowned publications around the globe,
for its meticulous approach to hair care.
.